Tank Code:
AQS-1200
Our 1200 Litre Slimline Tank is a very unique and versatile rainwater storage and collection unit that can be used on its own where space is at a premium or as a contributing aid to filling other tanks by utilising additional down pipes.
This is why our poly slimline tank is proving to be a popular addition with many home owners as well as home renovators.
It's a very sturdy water tank and has a modern design and is made from food grade UV stable (UV20) polyethylene.
Tank Features
Can Be Situated Over Down Pipe
No Unsightly PVC Piping
Ability To Collect Rainwater Water From Your Entire Roof
Header Tank Can Be Placed On Any Level
Water Storage Tanks Can Be Placed Either Upright Or In A Horizontal Position
This Water Harvesting System Fills And Empties Equally
The Poly Slimline Tank is a very tidy design providing 1200 Litre water capacity. With the right choice of colour, your header tank will become an attractive design feature, rather than just another addition to your home.
Tank Capacity
Tank Dimensions
Length: 1750mm
Depth: 520mm
Height: 1600mm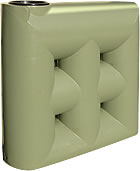 Tank Colours
Beige, Merino Beige, Heritage Green, Heritage Red, Mist Green, Wheat.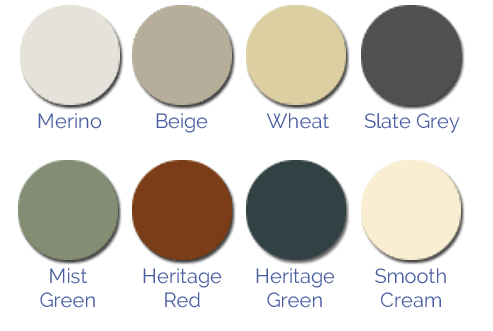 (Additional Colours May Be Available On Request)
Tank Fittings
Overflow
Threaded Outlet
Leaf Strainer Inlet
Warranty
10 Year Repair / Replace Guarantee
Delivery Area
PRICE
Sydney:  $910
Please use DISCOUNT CODE: AQS-1200 and call 1300 885 547 to get our Best Online Price.
Please contact us for any further information you may require on our Poly Slimline Tank 1200 Litre, don't forget to ask for our free quote… Contact Us