Tank Code:
PWS-1400
Our range of 1400 litre Poly water tanks are a clean & stylish aesthetic as well as being a self supporting structure, no poles needed inside our poly water tanks.
Manufactured with graduated thickness in the tank walls, utilising hoop strength for evenly distributed pressure from the top to bottom of the water tank.
Unique 'Smooth Wall' design with no vertical parting lines – No weak wall pressure points. Made from the best materials, UV stabilised virgin food grade polyethylene with no taste or smell – drink water compatible. Certified to Australian Standards (AS2070).
Tank Capacity
Tank Dimensions
Length: 1300mm
Depth: 650mm
Height: 2230mm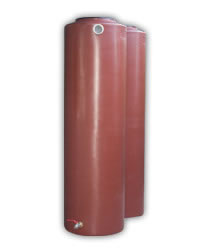 Water Tank Colours
White, Off White, Beige, Merino Beige, Bronze Olive, Heritage Green, Rivergum, Mist Green, Smooth Cream, Tank Wheat, Pale Terracotta, Heritage Red, Bluestone, Stormedge Blue, Torris Blue, Birch Grey, Gull Grey, Slate Grey, Black, Clay Brown.
Tank Fittings
400mm Mosquito Proof Strainer
90mm Overflow
25mm Brass Outlet
Warranty
Delivery Area
Sydney
Melbourne
Queensland
Pricing
Sydney:  $875

Melbourne:  $910
Queensland:  $910
Please use DISCOUNT CODE: PWS-1400 and call 1300 885 547 to get our Best Online Price.
For more information on our Poly Water Tank Slimline 1400 Litres please feel free to contact Us.